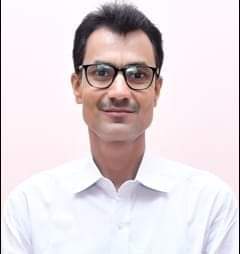 B. N. MODEL SENIOR SECONDARY SCHOOL, SANGARIA
From the desk of the Principal.
Dear Parents & Students,
I welcome you all at B.N. Sr. Sec. School. Excellence in education is our watch-word .The purpose of the school is to develop it into a center of perfect , exceptional and comprehensive learning. The cardinal mission of the school is to provide such an environment of the children as may develop their innate skills necessary for success in all areas of their lives – physical, mental and intellectual . The school aims at providing the children with such academic skills as may prepare each child to meet the challenges of life with creativity, wisdom, competence, confidence, dedication and responsibility. Our primary aim is to inculcate in the students the qualities of integrity and honesty to promote a spirit of enquiry to foster a scientific temper within the bond of humanism and to help the students become a meaningful part of their environment. Within each child lies so much potential, waiting to be realized infinite in its varied hues and fragrance. We value this individuality and nurture each and every one as per one's liking.
"No flower should be born to blush unseen,
And waste its fragrance on the desert air."
We don't believe in making a child literate. We believe in educating him/her. We believe in total personality grooming. Please trust and cooperate us. I assure you of my full involvement and untiring Endeavour.
Mahavir Goswami
Principal,
M.A. (English Literature) B. Ed